I had the privledge of spending the first 3 weeks of my summer holidays in Sunny Florida.
I stayed in the township of St. Augustine. While travelling from Miami to Jacksonville to Daytona amoungst the 3 weeks.
I visited numerous famous beaches including those of Daytona and Jacksonville. It was so hot in Florida that it took me the whole 3 weeks to adjust from the coldness of Canada! It was so humid to add to that.
I got up to quite a bit in Floirda, including having a run in with the police! It is quite a funny story really, and we will leave it as that. I partyed most nights, and met some pretty interesting people.
I was fortunate enough to be in the US when their annual 4th of July display of fireworks happened. I will never forget that night.
I went surfing behind a boat while there were dolphins only a metre away, and unfortunately the waves in Florida arn't as grand as i had imagined so there was no surfing at the beaches.
I managed to get an awesome tan, but really the tan is much like the one i came to Canada with! So in other words, i am back to my 'normal' colour!!
I went coanoeing in the most beautiful national park. Here, i actually broke my camera by dropping it in the water. Still, i enjoyed it thourally and as i was unaware of at the time, we were canoeing amoungst crocodiles!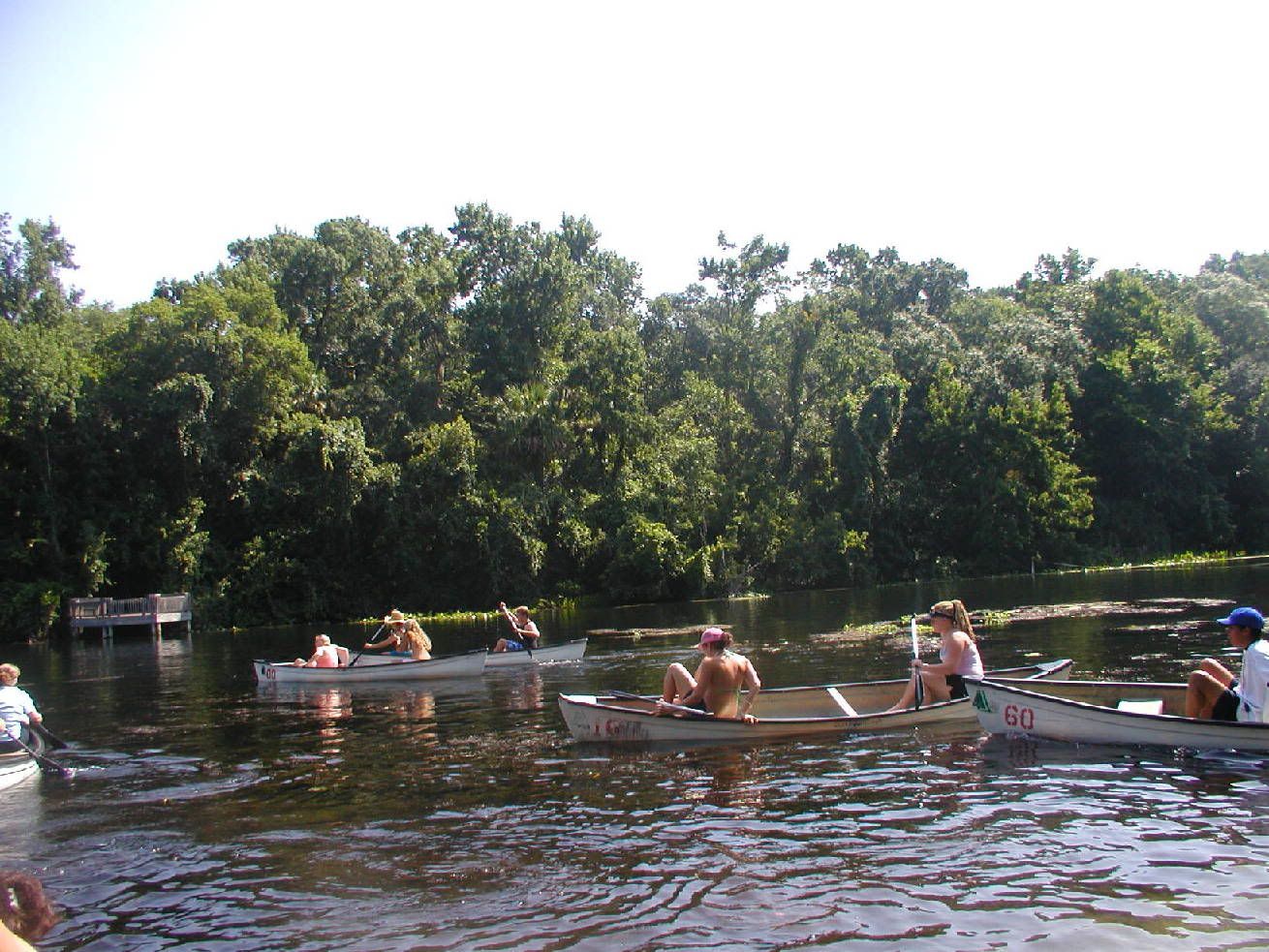 Speaking of crocodiles, i managed to treat myself to a dish at a local resturant... That's right i ate crocodile, it is quite like chicken really.
One day i went to Orlando where there are many theme parks. I chose 'Islands of Adventure'. Here, i went on the biggest rollercoaster i ever did see. It was a VERY hot day that day, but it was so much fun!
I didn't go to Florida on my own, i was accompanied by 19 other Aussie, Columbia, New Zealand and Chili exchange students. I met some great people, but most of all i caught up with the people i meet in Los Angeles in January! Everyone has the most extrordinary story to tell of there exchange experience.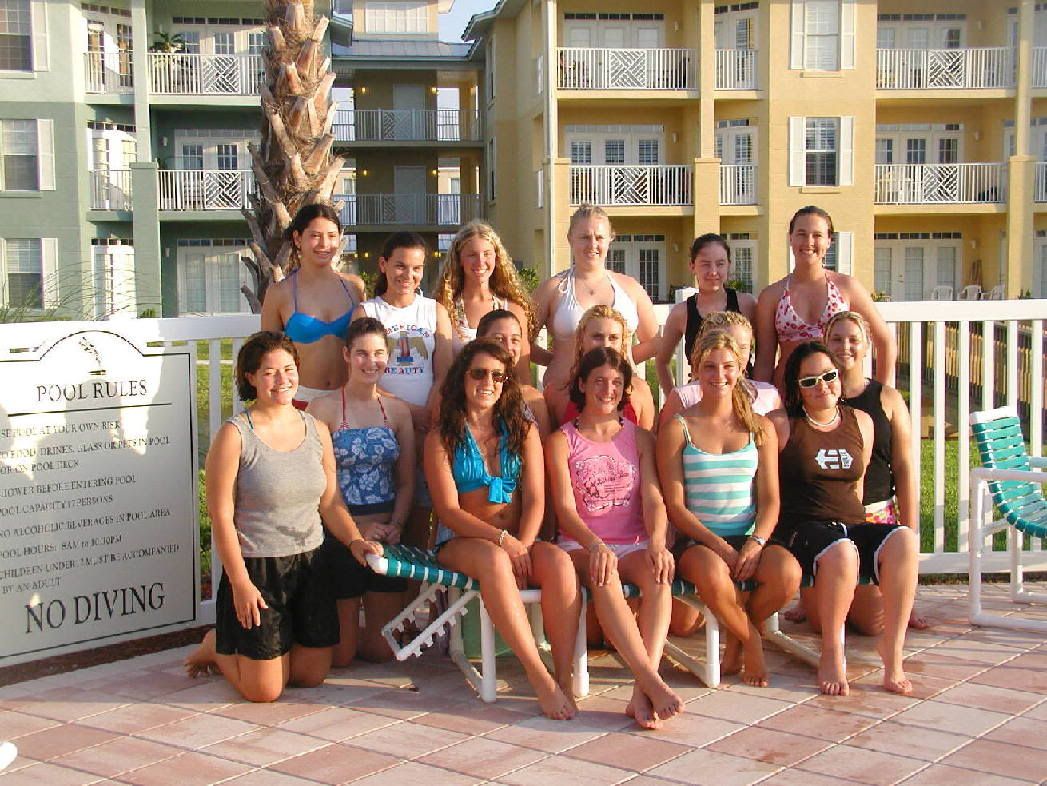 Not only did i meet people from exchange, but people from all over, literally! Me, Sarah and Fi-o-na (aussies) met three boys from Indiana, who seemed really nice and we shared stories and corrected stories about Australia (there seems to be a lot of silly stories about OZ around!! eg. STEVE IRWIN).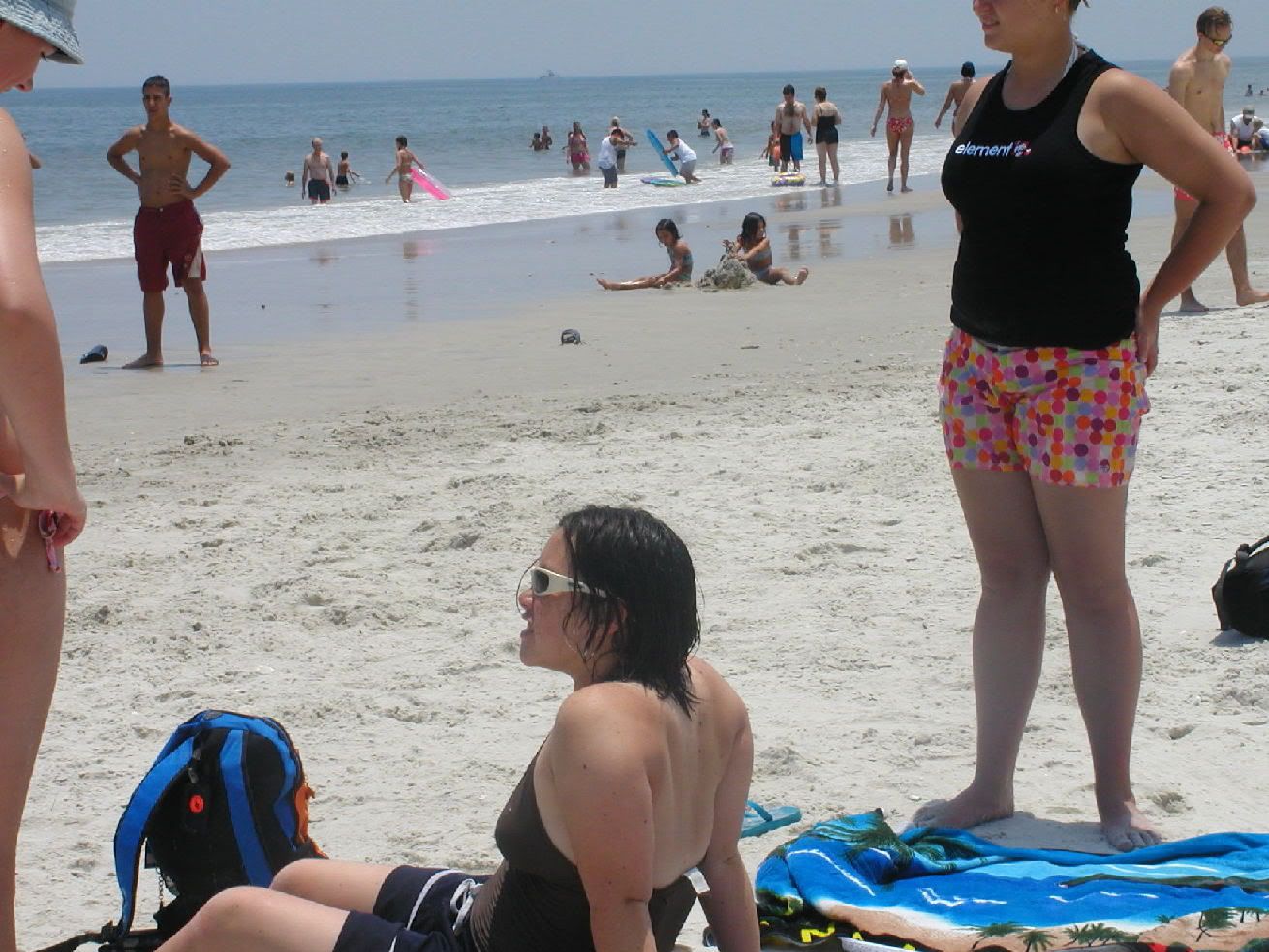 Fiona, Sarah & I also met a boy from.....well i don't remember but he was completely drunk and who knows probably high aswell! We met him when we were walking down to the beach one night. He skated past us, when we looked back he was coming back...we talked for a while, it was then we figured he was a 'loser' but we couldn't get rid of him!! It was an experience guys! (lol) I met some guys from Nabraska, we just played beach volleyball with them, thats about it.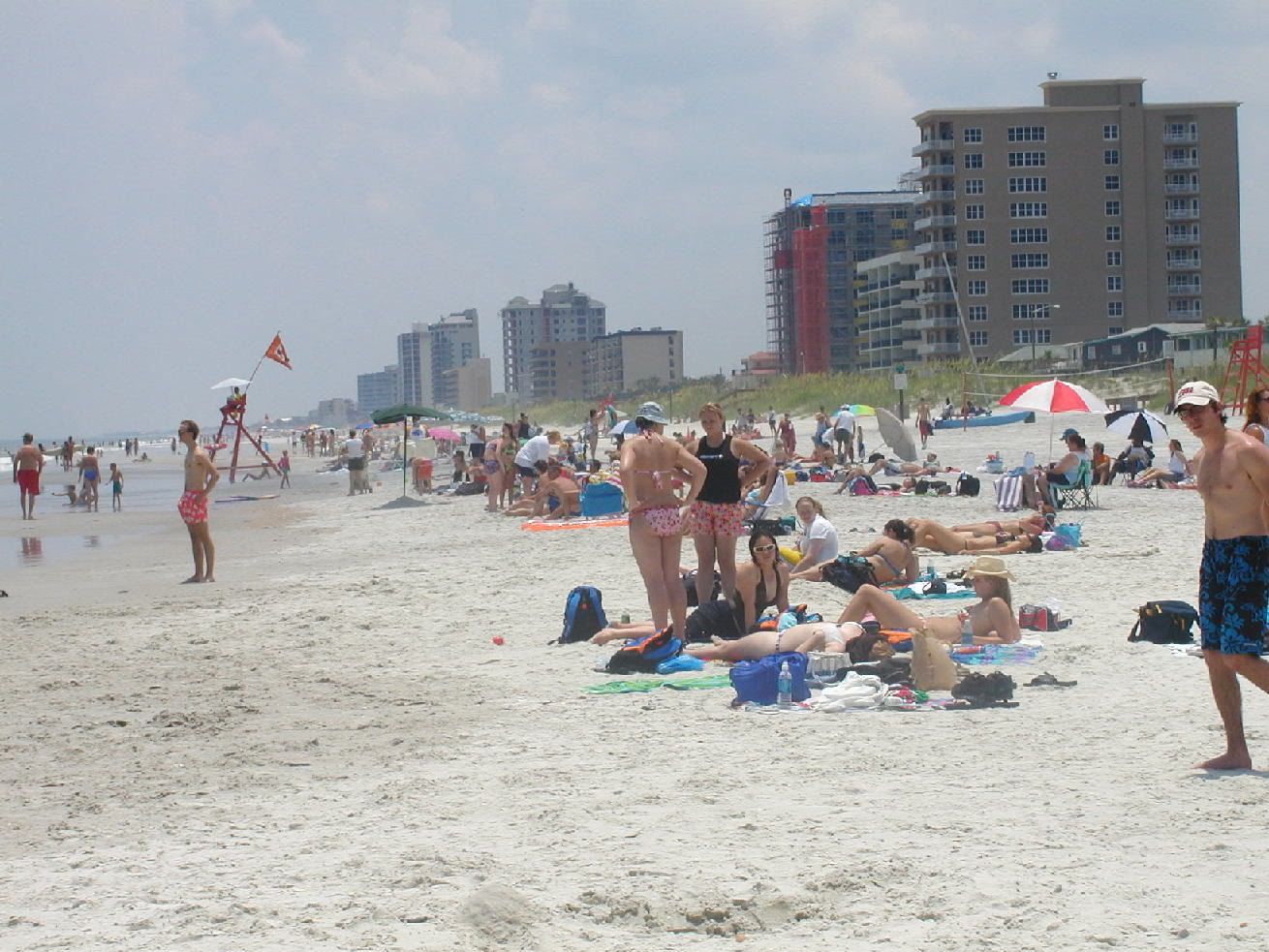 They wanted us (my host sisters friends, me and Talitha (the other exchange student i was placed with)) to go back to their motel and party, but it was already late, we didn't go.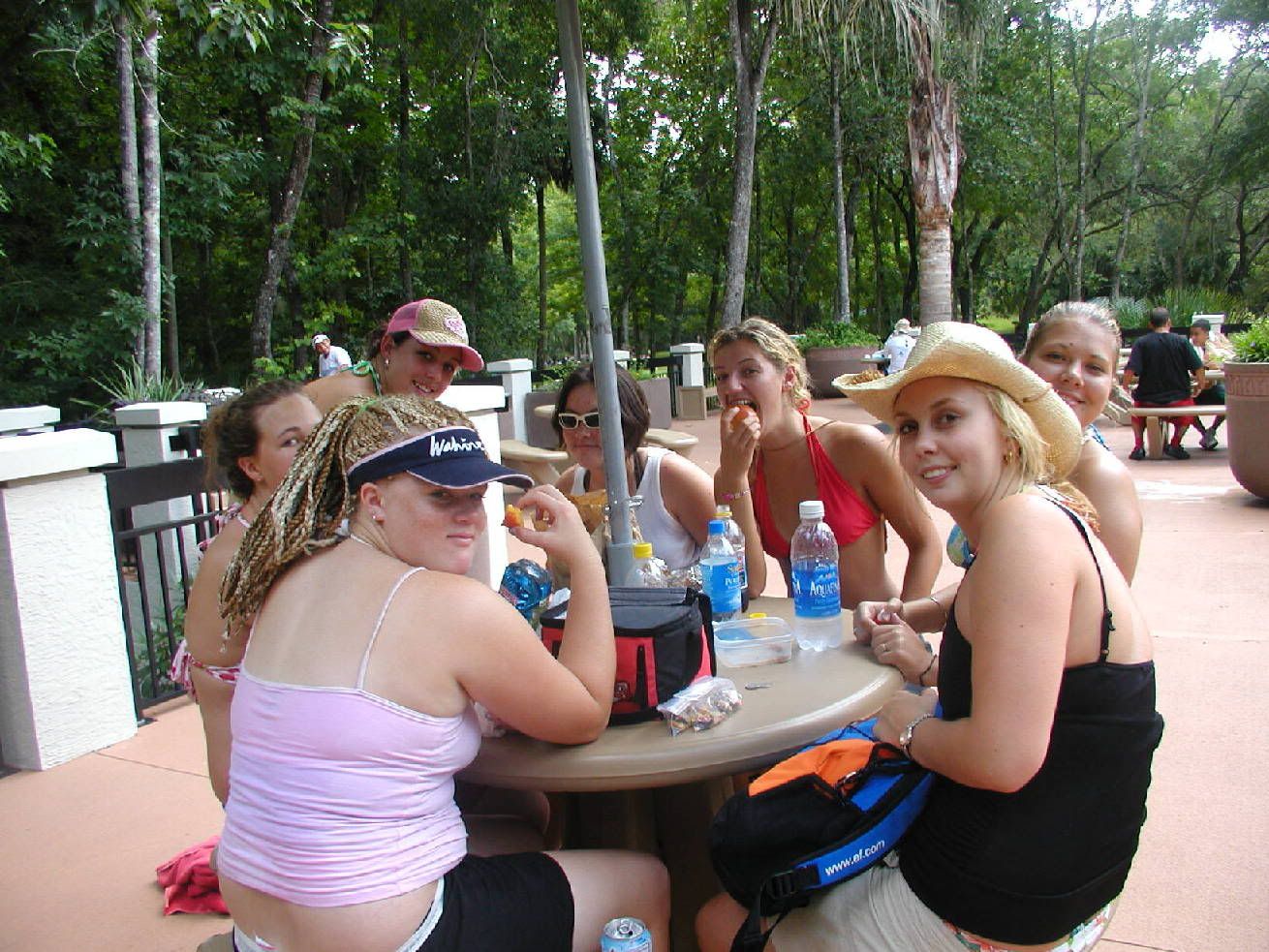 After this on my plane ride home to Québec i sat next to the most nicest man from Uruguay. We sat together for the 2 hr trip not speaking a word. I thought he spoke french because he never watched the movie aboard. So when the time came to fill out our forms, he asked me 'what does goods mean?' I replied by saying 'things or chose' i had said it in english, then french. He just looked at me when i told him the word in French, he probably was confused as to what language i spoke!! Anyway, after this i found he was from Uruguay. We hoped off the plane and he was quite far behind me. He caught up somehow and walked with the rest of the way to baggage claim. We talked a fair bit and i found out he was here to visit his brother and so on. I explained the story of my life (haha!) to him and so in the end he was a very nice person! Both our luggage came nearly at the end, my baggage came before his and i waited for him. Mainly because i was unsure myself where i was supposed to go, and if my host family was even here! He had the tiniest luggage for the 3 months he was to stay in North Québec! I had more and i only stayed 3 weeks in Florida! So we walked together to greet our families. My host family wasn't there so i stood in the middle of the place so they would notice me. The Young Uruguayan came back and introduced me to his brother. I was so happy, then my host family arrived. I had to leave. It was sad leaving him behind, and i can't even pronounce him name, let a lone write it! I will always remember that plane trip, it was one of my best!
And so that was the end of my Florida holiday. Until next time Florida.. I'll be back!